Hello Breeze, goodbye driving woes!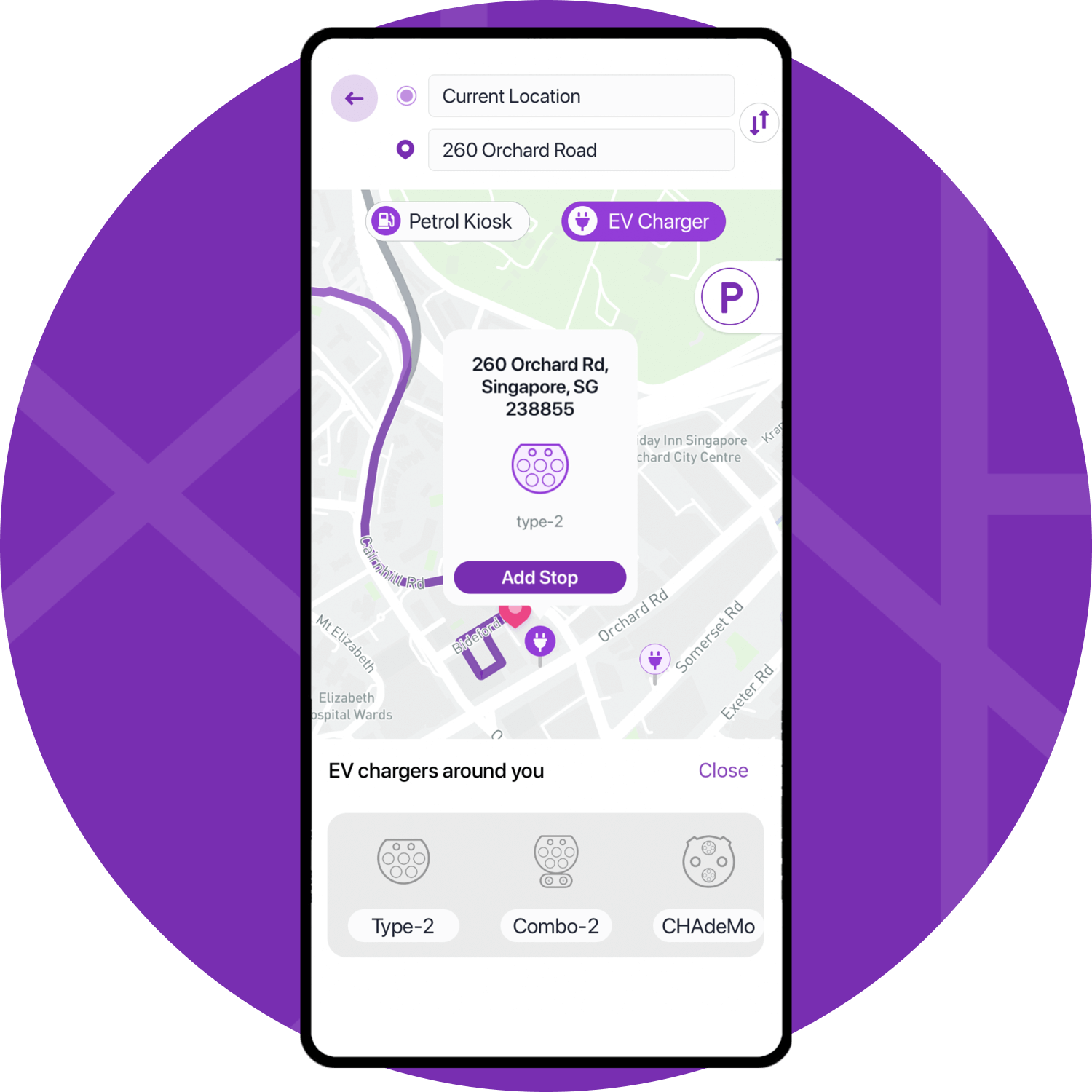 Aargh, get me to an EV charging station now!
Unlike petrol stations which are omnipresent all over Singapore, finding an electric vehicle charging station when you need one can be stressful, especially when that low battery warning lights up! Thankfully with Breeze, you can easily locate and navigate your way to the nearest charging station. You can also filter search based on the charging connector type (Type-2, Combo-2, or CHAdeMo).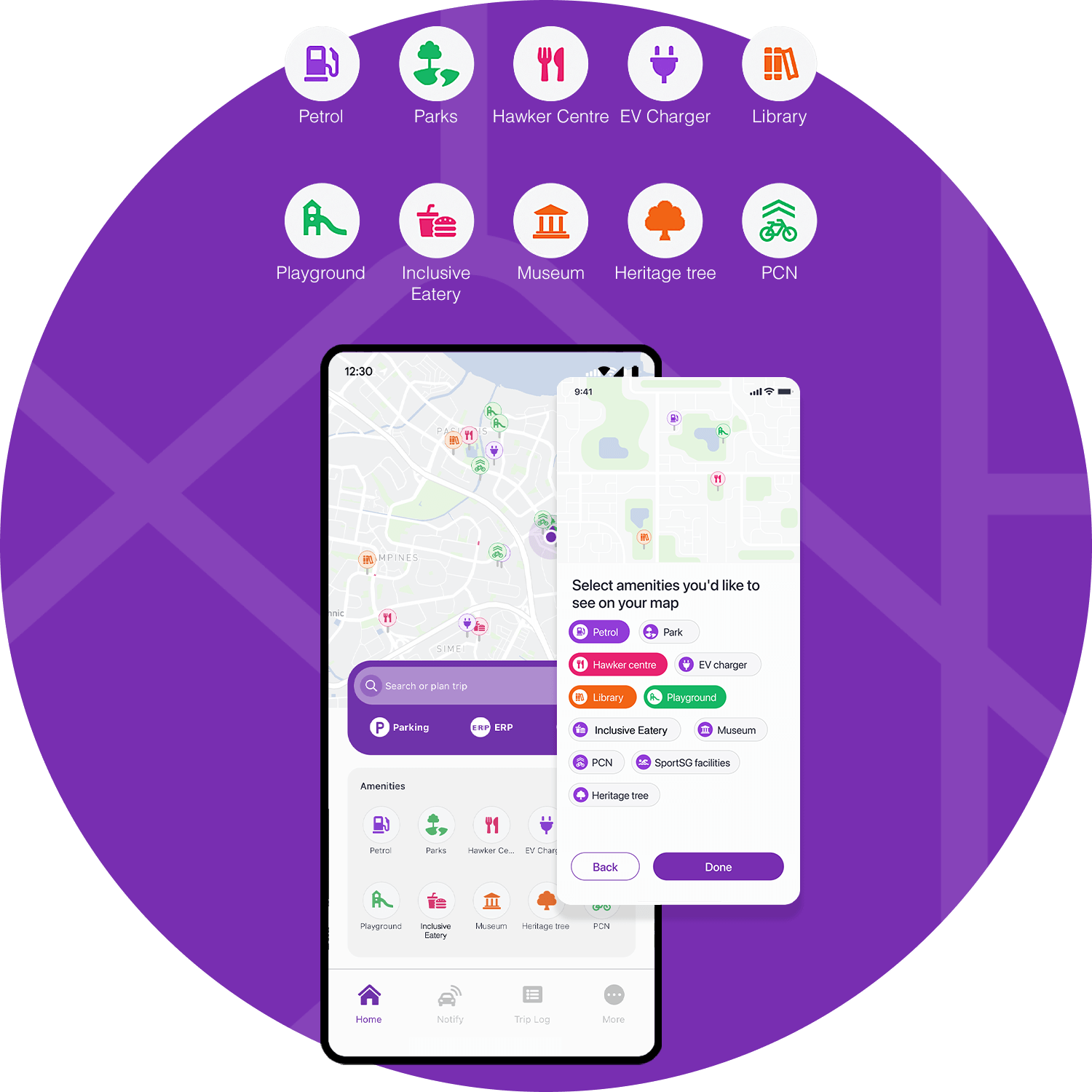 Show me more of what I love, pretty please?
Are you a foodie and wish you knew where the best eats are when visiting an unfamiliar neighbourhood? Or do you love exploring the outdoors and wish you could add to your list of must-explore nature spots? Wherever your passions lie, Breeze has you covered with a Personalised Driver's Map. Create a custom-view of amenities that matter to you – hawker centres, parks, museums, playgrounds and more – so you can easily discover more of the things you love anywhere you go in Singapore.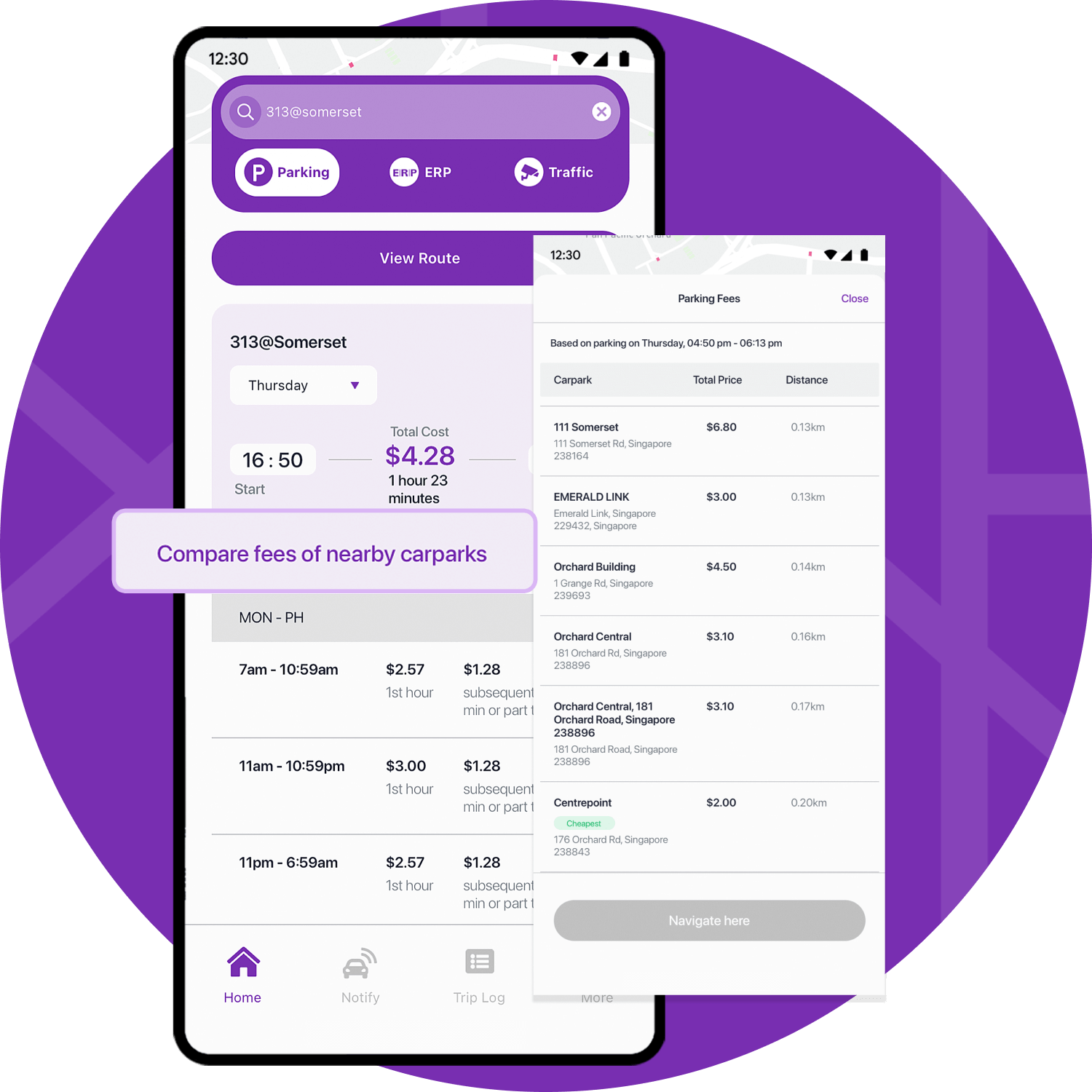 No more parking bill shock
Parking rates can be costly, complex and super hard to compare. Now, you have Breeze - simply select the day and the time, and let Breeze do the sums, as well as highlighting free parking for you if it's available. Find the cheapest parking in Orchard, Marina Square and even the CBD or compare with other carparks around your location or destination to help you find the nearest parking lots.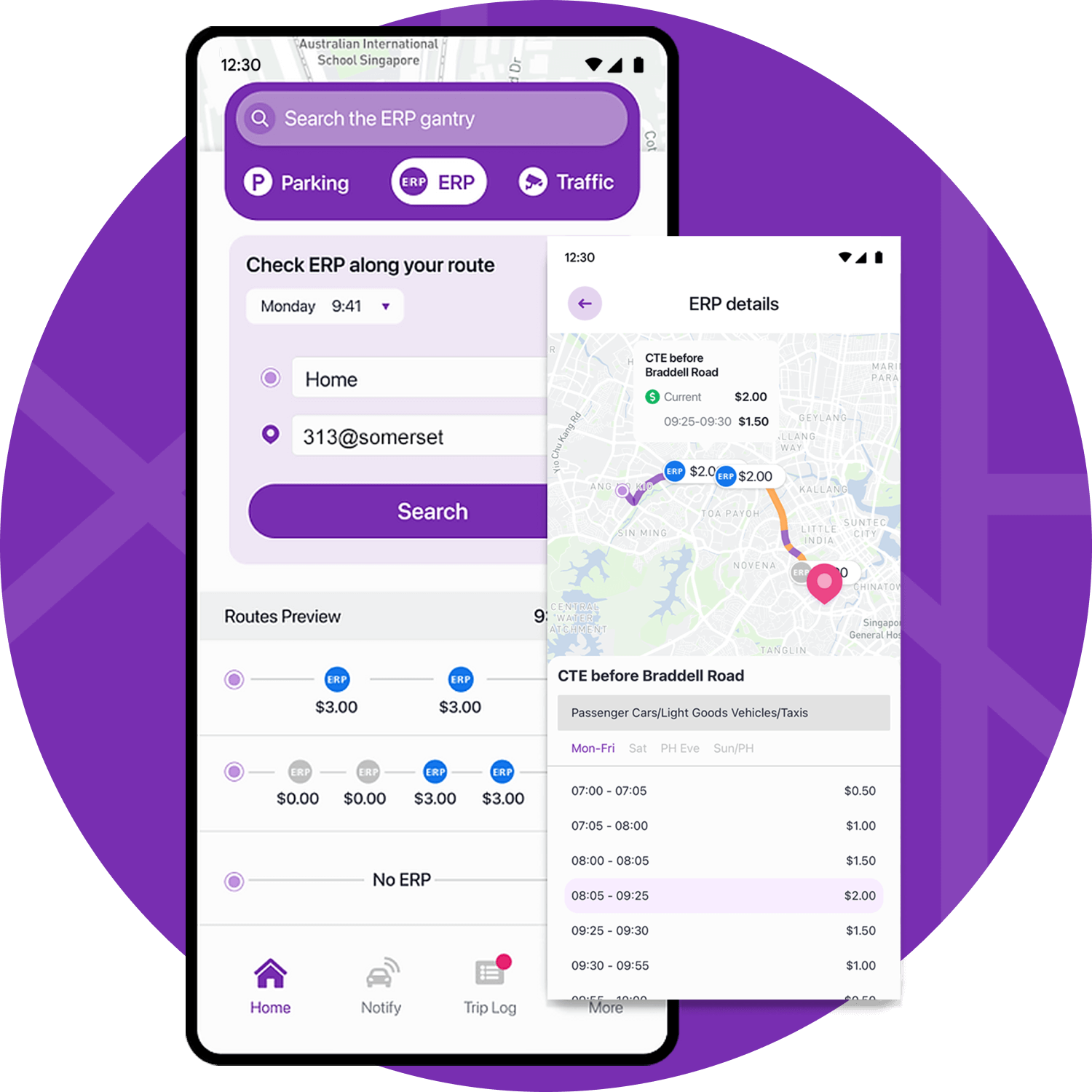 Scrambling online to check latest ERP rates
Tired of trying to keep up with ever-changing ERP rates? We got you! Breeze's ERP Checker is integrated with LTA's data so you can get the most updated information—from ERP timings to rates, across major expressways (CTE, AYE, PIE)—right on your mobile device. Save yourself time and money when you drive with Breeze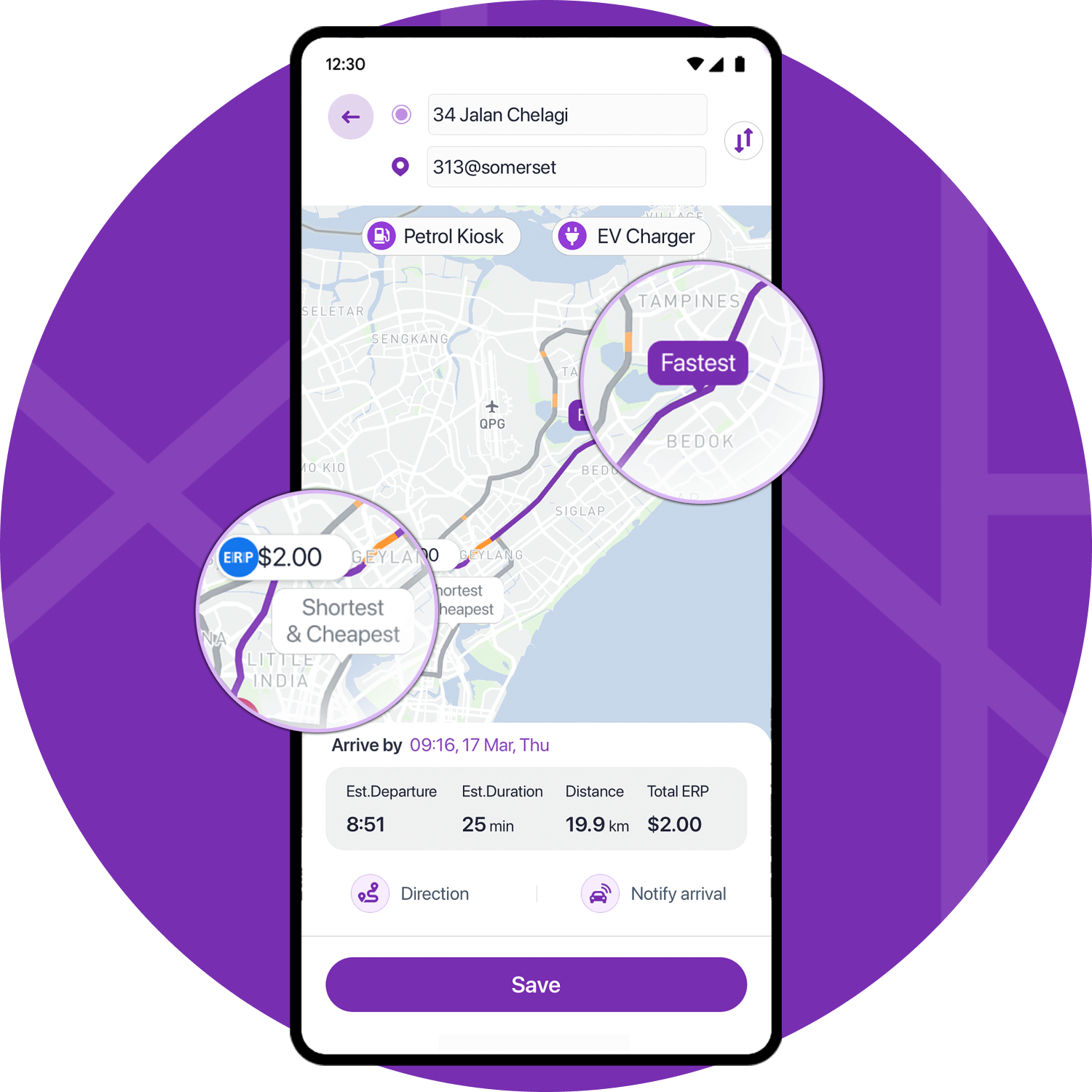 Deciding fastest, shortest and cheapest
All roads lead to Rome, but some faster, others cheaper. For Breeze, all it matters is the fastest, shortest and cheapest routes around Singapore. That's how we have created your route planner. Just enter your destination, and we will find these alternatives for you!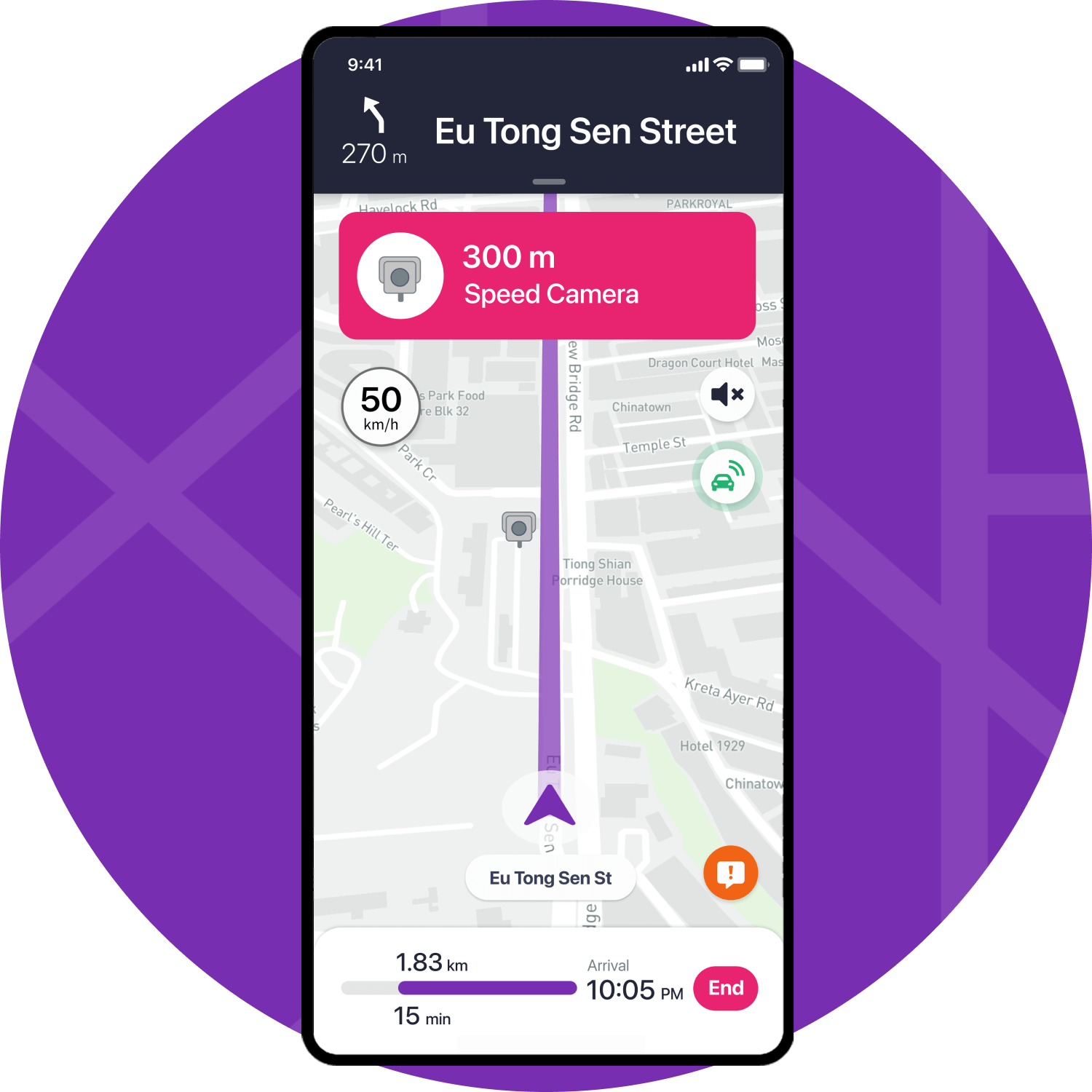 Getting stuck on your old, so familiar road
That's right, getting stuck on your way home – if only your navigation map alerted you about the jam, traffic accident or flash flood before heading out. With Breeze, you can get live traffic updates across all major highways anytime. Experience Cruise mode; once your vehicle travels at more than 20km/hour, Breeze will start working for you to look out for traffic and road incidents as important updates for you, making your drive easier.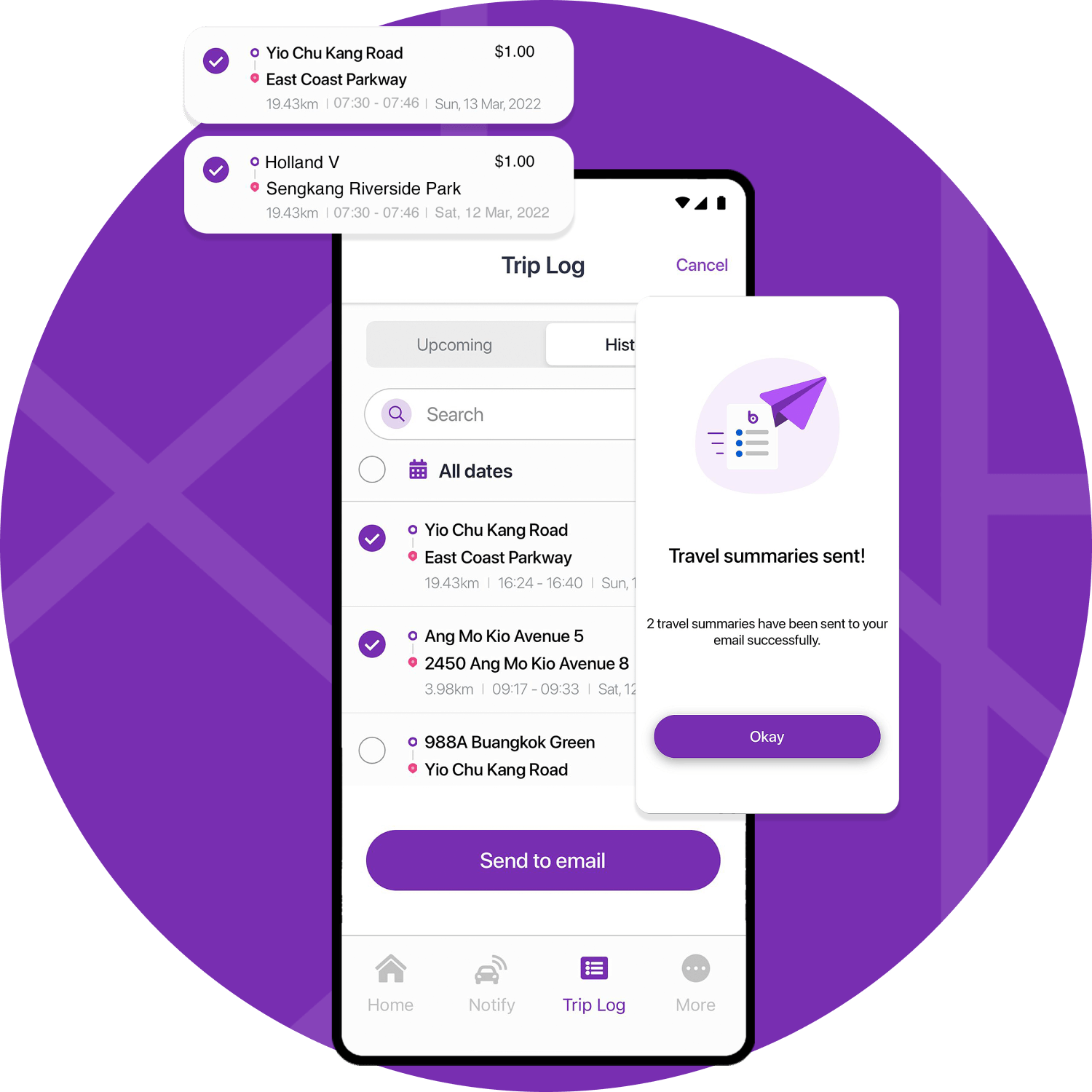 So troublesome to track and claim
Car ownership can be expensive. It's hard to keep track of the expenses and most importantly, how much each trip costs. Now, it is all automated. Each time you use the route planner for your drive, Breeze will record these trips - distance, time, ERP rates and even sum up your parking expenses. Track your trip log for up to 6 months, and simply select and send the relevant trip records via email to make your claims.