Driver's Guide
Driver's Guide
Hello Breeze,
goodbye driving woes!
From parking bill shock to scrambling online to check ERP prices, wave 'bye-bye' to these top 4 driving woes in Singapore with Breeze.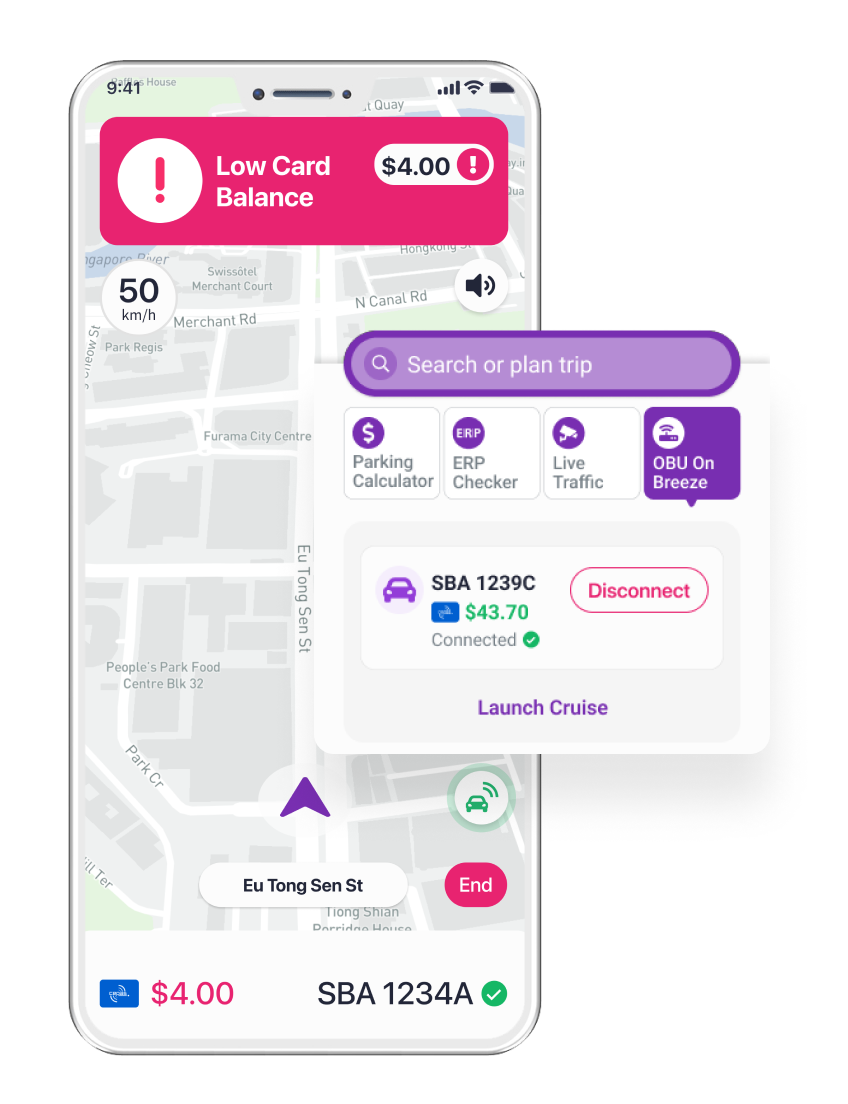 One less in-car device
By pairing Breeze to your OBU, your phone can replace the default OBU display, freeing up space on your car's dashboard. View your cashcard balance, get real-time traffic alerts and more, on your phone, Apple Carplay or Android Auto.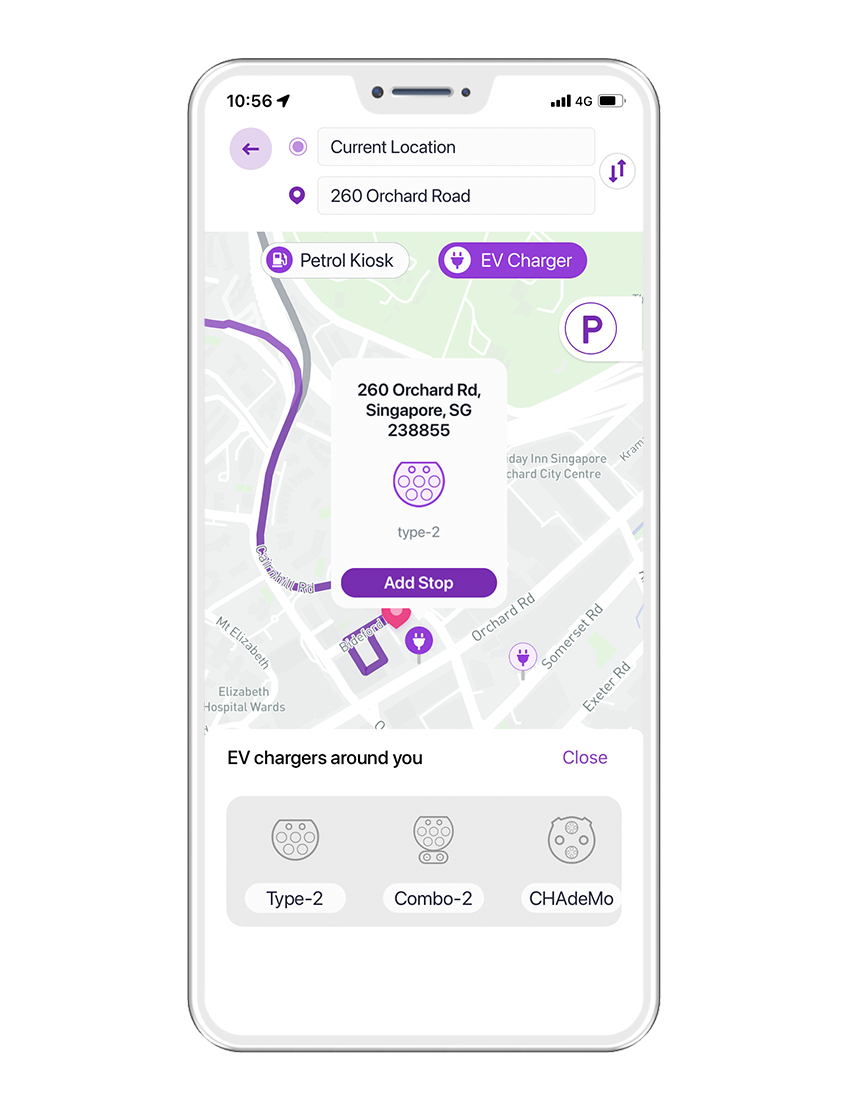 Aargh, get me to an EV charging station now!
Apart from searching for the nearest petrol station, finding an EV charging station to juice up your electric vehicle can be stressful! With Breeze, you can easily locate and navigate your way to the nearest EV charging station. You can also filter search based on the charging connector type (Type-2, Combo-2, or CHAdeMo).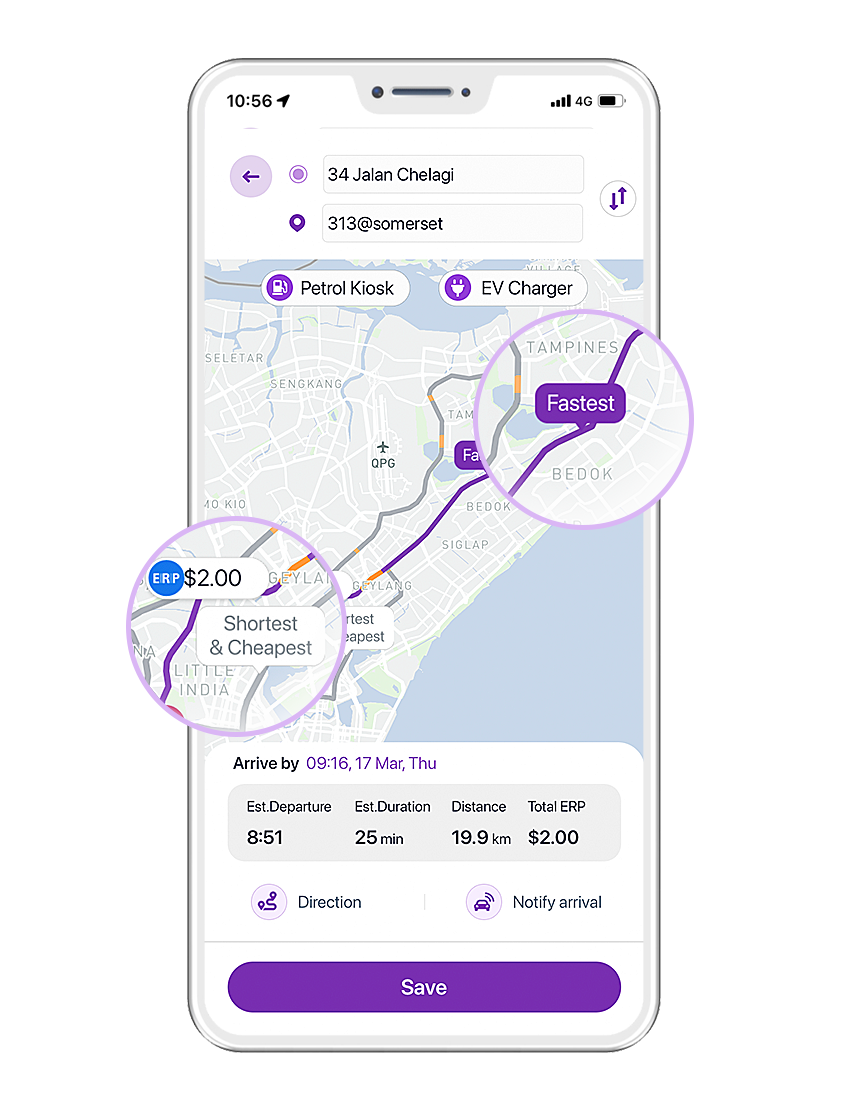 Deciding fastest, shortest and cheapest
For Breeze, all it matters is the fastest, shortest and cheapest routes. With Breeze you can get directions to work or home and navigate your way around SG traffic jams with live traffic updates and built-in trip planner. Just enter your destination, and we will find the best alternatives for you!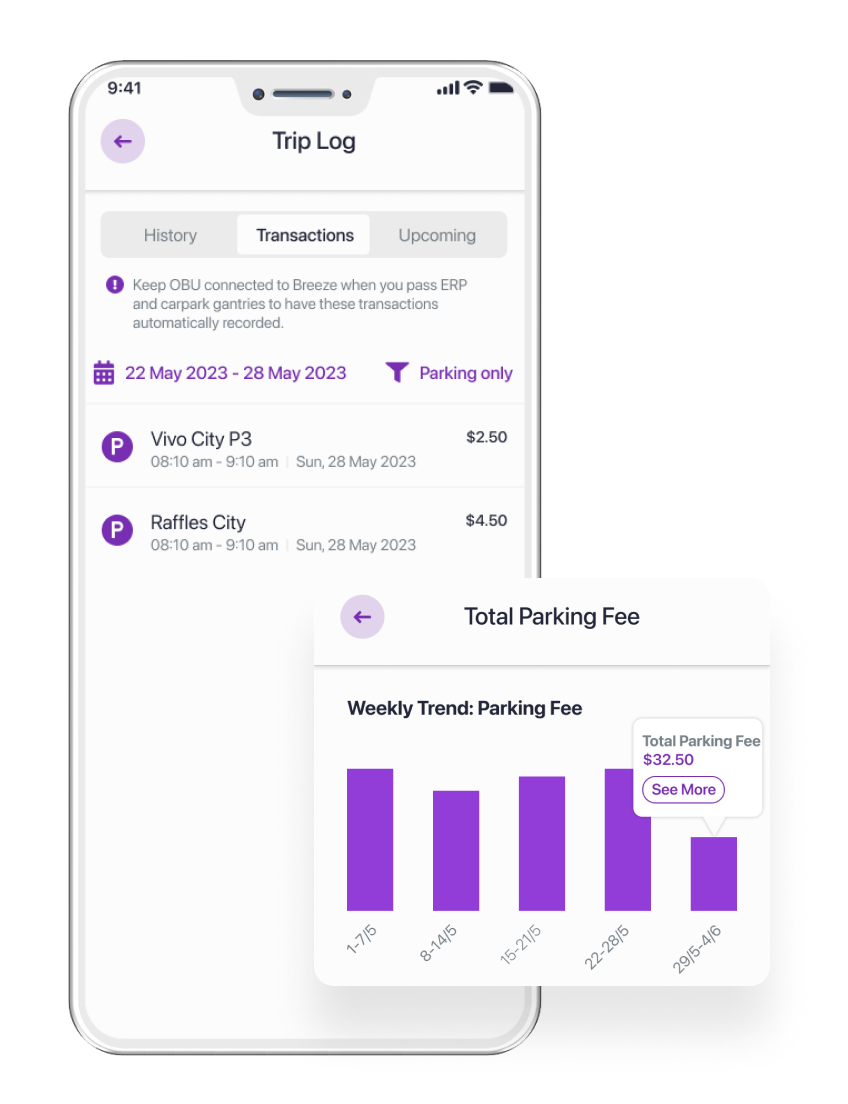 So troublesome to track
Car ownership is expensive, and it can sometimes be hard to keep track of how much is spent on total trip costs each week. When you pair Breeze with your OBU and keep it connected on every drive, Breeze will record those trips – distance, time, ERP and parking charges deducted from your card, plus CO2 emissions – allowing you to view your drive trend for up to 5 continuous weeks.